Welcome to Multimedia. In this sticky, I will outline much of what you will need to know about this section such as the Rules, What you should and should not post here, and a few tips and tricks.
These rules expand upon the Welcome Rules.
The Rules
All posts that do not comply with these rules are subject to immediate deletion.
If your thread or post is deleted, I will do what I can to notify you as to why it was deleted. If you do not get a PM from me, you are welcome to ask me, and I will be glad to explain the reasons why.
1. Keep your posts humor in good nature. Things such as racism, abuse, or animal cruelty will not be tolerated.
2. We have people who visit at work, which is fine, please do your part to make sure they have no problems. Include *NWF* or *NWS* in the title of questionable posts.
3. If you have a problem with someone, take it to PM (private messages) or WAY off Topic: Flamewars. Multimedia is NOT the place for your personal problem. This includes trolling. Multimedia is not the place for trolling.
4. If you get a PM from an admin or moderator, please do not take it personal. We're just doing our jobs & the best results will come if you just follow the directions you're given. Staff members will not contact you via PM/Email (for anything negative) unless it's needed.
5. If you see a post you know that should not be on the site, use the report button. It is to the top right hand side of the post that looks like an explication point (!). Give a quick description as to why you are reporting it so we can take swift action. Reports are 100% anonymous.
9. Excessive Trolling will get your posts deleted.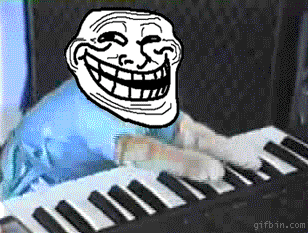 What should be posted here?
Multimedia is a pretty broad term, and this section covers a very broad array of subjects. Pretty much if it is a picture, a video, or a song, this is a great section for it. It does not have to be car related, but it doesn't hurt. Do a recent photoshoot with your car? Post it up. Find a funny video on youtube? Post it up. Just remember the rules. Nothing racist, nothing condoning abuse, and nothing with animal abuse.
A few words of advice. Things that cause a lot of issues are topics that pertain to religion, politics, and hot topics (like abortion, gay marriage, and such) might cause some issues. So post with caution.
Tips and Tricks
Posting an image is really easy. If you already have the image's URL, just put it between this code.
If you are using something like Photobucket, they may provide you with this code already. It will be called
IMG
. Here is a write up from Matt on how to do this.
Quote:
Originally Posted by
Matt
Ok Here is a SIMPLE How To on posting pics
Step 1.
Go to any photo hosting website. I chose Photobucket, which is very reliable and you can store alot of pics
Step 2.
Sign up with the site you are using
Step 3.
To upload the pics, click the browse icon, and select your picture you want to host
Step 4.
Click the Upload icon to upload your pic you want to host into your account
Step 5.
Copy the very bottom URL Tag with the [IMG] Tags around it
Step 6.
Paste your IMG Tag where you want the picture to be
How to take a Screen Shot: