07-11-2014, 07:32 AM
I've read the rules before I posted

Join Date: Jan 2012

Location: 28658

Posts: 54
---
I don't mean to invade your thread but, since you are showing off some old school car audio...I have one of these..Phoenix Gold "Son of Frank Amp"n Stein" 1 of only 250 made...True Old School...Picture taken of it on my loveseat...IT'S BIG!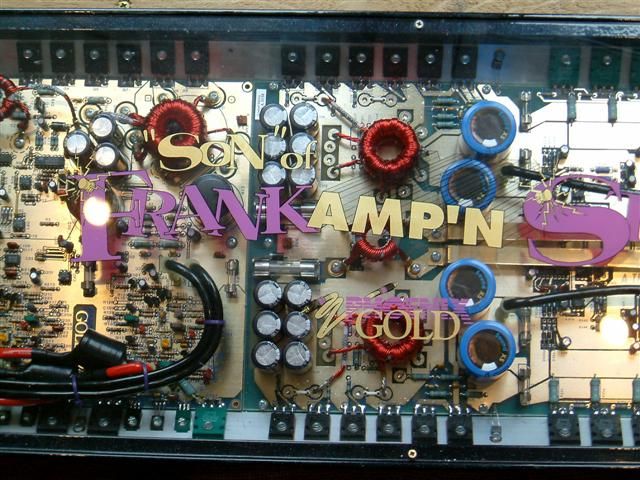 The Son of Frank Amp'n Stein is a limited edition "Truly Mutated" 4-3-2 channel amplifier. It boasts 2 x 75 watts RMS (our MS275) and 2 x 125 watts (MS2125), rated at 4 ohms. The amplifier ships in a unique wooden crate stuffed with fresh Oregon straw and wrapped in a custom silkscreened burlap body bag. To complete the system, a matching 3-way electronic crossover (FAS406A) is supplied. Both units are power coated with a jet black undercoat followed by a violet and blue glitter clear-coat for a unique, one-of-a-kind look. The FAS2400 includes a unique clear silkscreened plexiglass bottom panel. The silkscreen colors on the amplifier and plexiglass bottom are purple and gold. The Son of Frank Amp'n Stein is authenticated with a certificate of ownership.
I think that the RMS watts is way off on this thing personally....this thing is powerful!